Multicolour option


Lamp dimming feature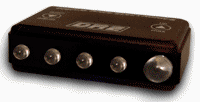 Shift flash feature
The 'next generation' shift light system
This advanced microprocessor controlled sequential shift light unit is the ideal racing accessory for both the novice and experienced driver alike, not to mention the avid track day enthusiast.
With five super bright lamps and all of the electronics together in one compact box, the SLD5 can be mounted almost anywhere and offers a unique combination of sophisticated features never seen before - even on far more expensive models.
Most shift lights rely on the rev counter to program the shift points whilst revving the engine. However, the SLD5 features a built in digital display to enable simple, accurate programming without starting the engine, eliminating the inherent inaccuracy associated with rev counters.
Tested and approved by the multi-championship winning Bennett Silk Formula Ford team, the SLD5 has been developed to include all the features the drivers found useful whilst racing.
Whether you have never used a shift light before or you are upgrading from a single lamp unit, you will find the information provided by the SLD5 invaluable. By noting how many lights are illuminated at the entry and exit of any turn, you will know immediately where you have gained or lost time well before knowing your lap time!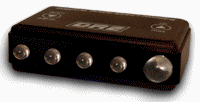 Dual illumination mode
Distinctive Features:
· 5 super bright lamps
· Built in digital display for easy set-up and data retrieval
· Individual or pair illumination for warning lamps
· All settings are programmable without starting the engine
· Shift flash facility
· User programmable 'shift light' set point (from 3000 rpm to 20,000 rpm)
· User programmable 'lowest light' set point
· Intermediate set points calculated automatically
· Maximum rpm recall facility
· Shift lamp brightness control for night time use - 6 brightness levels
· Compatible with 1, 2, 3, 4, 5, 6, 8, 10 or 12 cylinder engines
· Stall warning facility - all five lamps flash (slower than shift flash) if the engine stalls
· Anti-flicker system - prevents lamps from flickering when approaching the shift point
· Can show the actual rpm on the display for setup purposes
· Non-volatile memory - all data is retained even if the power is disconnected
· Ultra-compact size - mount almost anywhere
· Extremely lightweight
· Extremely easy to install (simple 3 wire connection)
· Reverse polarity protected
· Excellent value for money starting at only £79.95
Specification
| | |
| --- | --- |
| Power requirement | 12V (9V - 25V tolerance) |
| Power consumption | 0.08A at 12V dc (all lights lit) |
| Accuracy | Within 10 rpm |
| Terminations | +, - and coil |
| Number of cylinders | 1 - 12 |
| Operating temperature | 0°C - 50°C (32°F - 122°F) |
| RPM range | 3000 - 20,000 |
| Size (W x H x D) | 58mm x 16mm x 35mm |
| Weight | 40 grams (excluding cable) |
| Memory lifetime | Approximately 40 years |
| Cable length | 1.5 metre |
The standard colour choices are,
Green, Green, Blue, Blue, Red

Green, Green, Orange, Orange, Red



Description
Including £2.95
UK Shipping
Including £9.95
Worldwide Shipping
Sequential Shift Light (SLD5F)


Please select your colour choice in the box above before paying. Alternatively, email info@caraddiction.co.uk with your colour choice after payment.

The SLD5 comes with a 28 day money back guarantee. If you are not satisfied with the unit, you can send it back within 28 days in its original condition for a full refund.
12 month warranty - if your shift light should develop a fault within 12 months of purchase, simply return for replacement.
Delivery 3-5 days for UK customers. 7-14 days for the rest of the world..